Saifee expedition, October 1999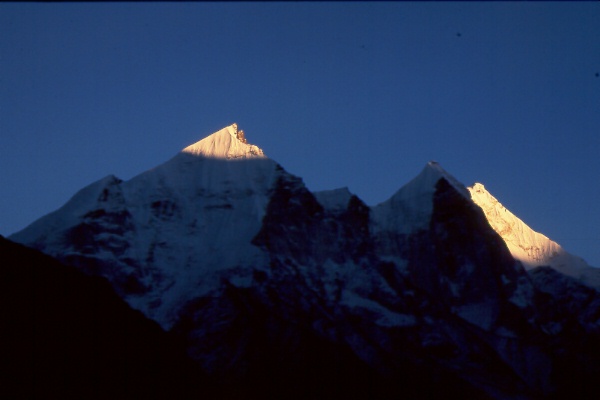 Finally it was time for the trekking group to part company with the expedition group. Though we had a tough day going to
Tapovan and coming back, the morale was high and we lit a campfire. The sunset on the last evening at Bhojbasa was
special for all of us. This had been our most scenic yet most trying camp so far and there were many memories
associated with the place. I can never forget the amount of verbal offense I took from Yatin, Sameet and Pankaj on the first day when they all came in tired and dehydrated to the campsite and went into their camps and crashed will all the gear still one and I went to fish them out for dinner. Equally memorable was Sunila and Hema's 2-seater tent which had a smaller opening for communication with the outside world each day. And the steadily falling minimum temperature each night.