Saifee expedition, October 1999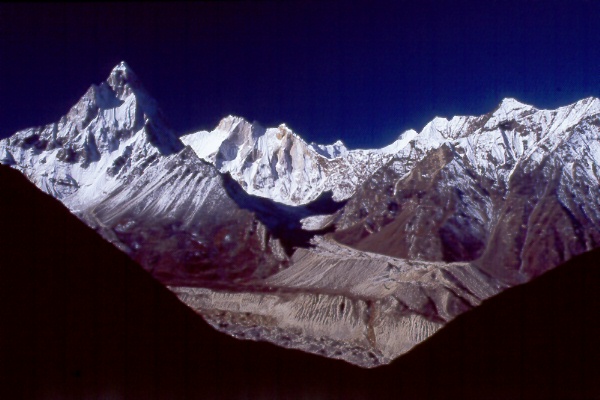 In this shot, all the peaks surrounding the Tapovan plateau can be seen. On left is Shivling, in the middle are the meru
peaks, and on the right is Thalai sagar. The brown vertical path that goes down into the Vee of black portion in the
photograph is the path one has to climb to reach Tapovan.