Saifee expedition, October 1999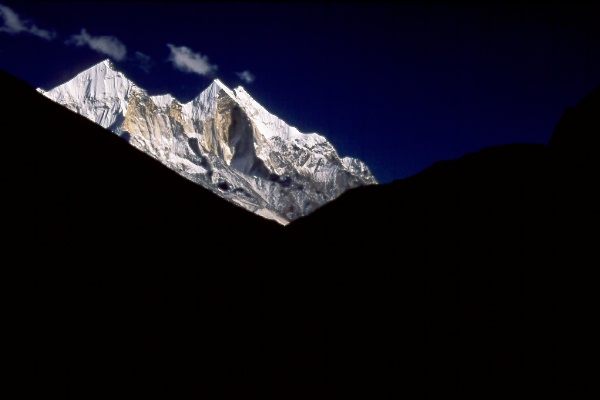 Bhojbasa was a terrific campsite for it offered a magnificent view of the Bhagirathi peaks. Here the three Bhagirathi peaks
are seen from the trail leading to Bhojbasa (from left Bhagirathi III, Bhagirathi II and Bhagirathi I). The climb to Bhagirathi
II is supposed to be very tough, especially the bare granite wall below the right ridge. Climbers have to pitch a tent on the wall suspended in midair where they spend a night before moving on. I sure was glad we had settled for Saifee.