Saifee expedition, October 1999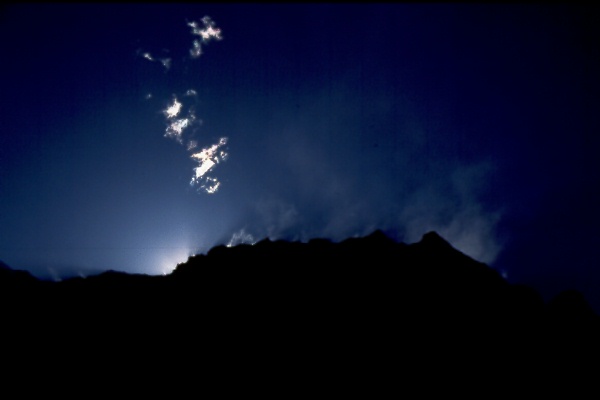 Finally the Sun did get eclipsed by the mountains, leaving us to our own devices. The only way left to generate heat was
to walk fast, which was difficult because most of us were tired. The energisers that the cooks had packed for us did come
in handy at this time though. When I later reached Bhojbasa, I was really cold, shivering and fatigued. Also, one of the
porters was helping bring up the rear with the most tired of the expedition members and unfortunately he was also carrying the stove fuel. In short: no tea for quite some time. So I just ate all the cashewnuts and almonds that the cooks had packed for us and was up and running again in no time.