Saifee expedition, October 1999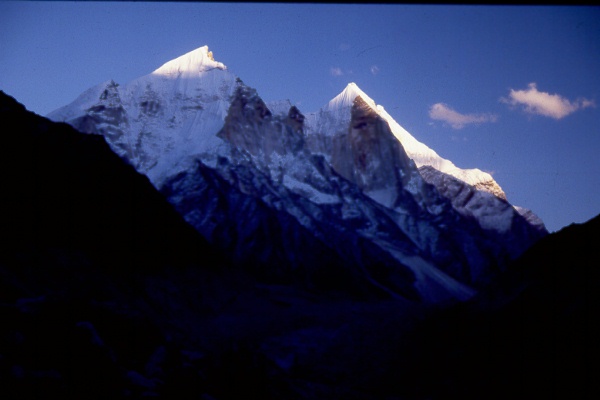 Finally we did manage to pitch all the tents at Bhojbasa, despite an acute shortage of pegs (we tied ropes to stones, of
which there was an acute abundance). Bhojbasa was also the last camp for the trekking group which had planned to beat
a hasty retreat after visiting Tapovan plateau the next day. Personally this was the best view from the rear window of any
of the houses I have inhabited in my life and I was thoroughly pleased at the photographic opportunities. The hike from
Gangotri to Bhojbasa had been a tough one on everybody and the extreme cold didn't help any. Most of us were not
accustomed to sub-zero temperatures and much persuasion had to be employed to drive many a people out of their
tents for dinner. After dinner Andy generously volunteered to play chess with me while Harshad dropped the occasional
"Hmmmm" and "Ah", much to our chagrin. I was so nervous by the end of the game with Harshad's critical sighing that I
would have taken back a checkmate if Harshad so much as breathed.