Saifee expedition, October 1999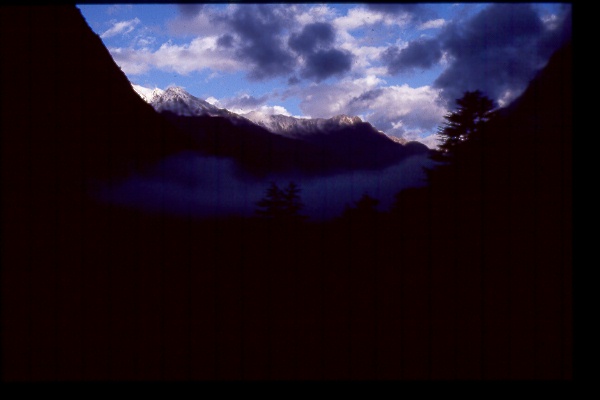 We awoke before dawn the next morning and climbed to the road which goes to the Gangotri town and witnessed this
gorgeous scene. All the photography enthusiasts (Ketan rajput, Pankaj Gupta and yours truly) had got up early to go to
the Gauri kund waterfall to shoot some pictures. This is one of the most permanent memories of the campsite in my mind. All I have to do to go back there is to close my eyes, open them again and look at this photograph. The campsite is
covered under the fog blanket visible in the middle of this photograph.