Saifee expedition, October 1999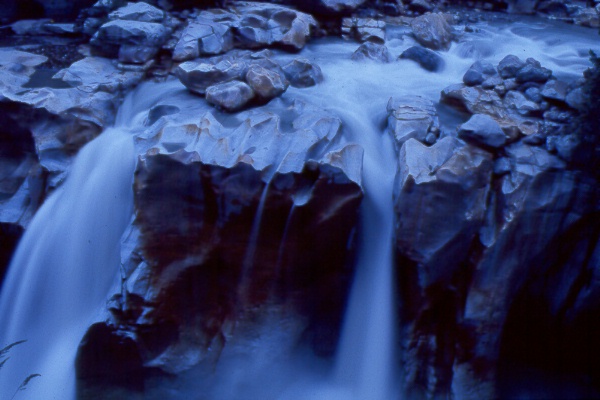 Gauri kund is a waterfall at the edge of the Gangotri town, and this is the starting point for the river that created the gorge
by which we had camped. Locals say that the amount of water flow has reduced over the years, as is evident by the almost empty middle conduits in the huge boulder. A photographer's delight, all the photographers I know tried a long exposure on this scene and so did I, this one being 4 seconds long.