Saifee expedition, October 1999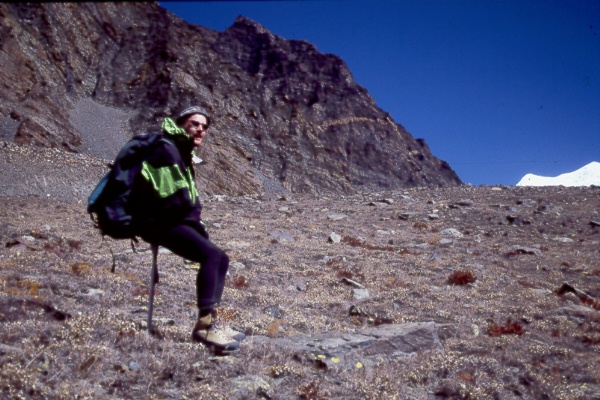 Andy was one of the few people who didn't lose his humour till the very end, when he lost it completely. Just kidding, he
was in good spirits all through the expedition and I would like to taste what he carried in his water bottle though he claimed it was just water with medicines in it. Being an avid rock climber, Andy tried his hands at whatever boulders he could find. On the first load ferry to C-1 we came across a decent boulder that required some climbing skills. Andy tried climbing the boulder by wedging two ice axes in cracks, almost made it before falling down and scraping his knees. I smirked at his inexperience, did the same myself, fell and scraped the top of my camera. Both of us kept the incident to ourselves.