Saifee expedition, October 1999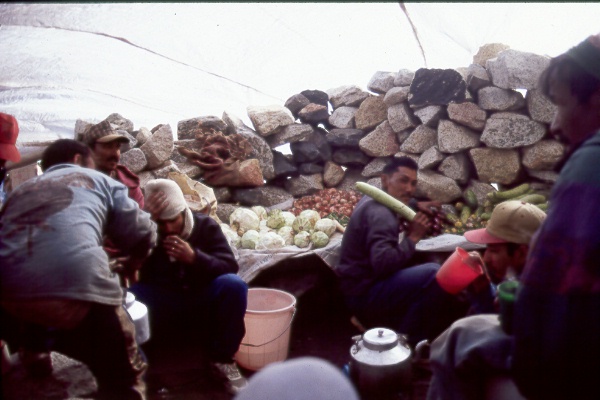 When we reached the campsite we were greeted with hot soup and, surprise, TEA. The kitchen tent was very cosy inside
and the cooks and porters were in a very happy mood. Seen here posing for the camera are Ramu Singh (pouring the
soup), Rana bhai (in a red jacket and checkered cap), Sameet (holding his head and the soup mug), Vikas (holding the
gourd), Ketan Rajput (drinking from the plastic jug) and Pooran Singh.