Saifee expedition, October 1999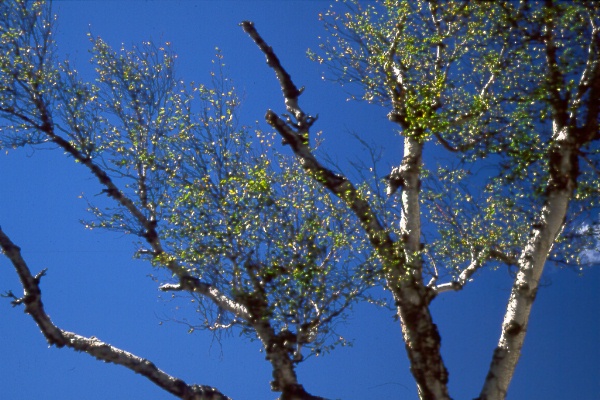 As we got closer to Cheerbasa, the Cheer (Silver Birch) trees grew more in number till the point that I absolutely had to
shoot one of them. Against the azure blue sky of the Himalayas the silver Birches make a beautiful and
contrasting composition. This was my first interview with a silver Birch and hence I was rather impressed with this being.
Such creations of nature leave you awe-struck with their beauty. This was also my first sighting of a sky so blue. Having
lived my entire life in cities I was led to believe that the sky is the darkest close to dawn and dusk, but the Himalayan
experience was an enlightenment.