Saifee expedition, October 1999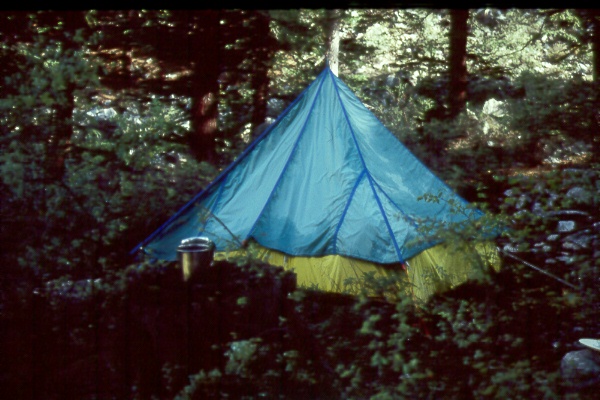 The two most important equipment of the expedition - the four man tent (might also have been the Cole man tent, I am
not sure) and our coffee mugs outside it. The porters would serve us hot tea in the morning as a part of the wake-up
routine. Andy and I realised it was smarter to keep the mugs outside the tent where the porters would fill them up
BEFORE waking us up giving us those 12 seconds of extra sleep in the chilly mornings. This incidentally, is also the camp which I shared with Andy, Harshad and Prem. We got talking and Andy told me he was involved in Fidap support so I told him I was a Gambit developer for virtual geometry, and that's when he started punching me hard through the sleeping bag and Harshad and Prem had to intervene and save my life.