Saifee expedition, October 1999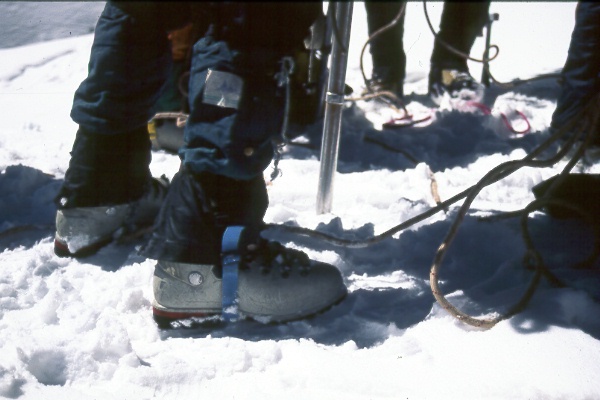 While climbing in the snow, one is needed to wear the snow shoes. Also required are gaiters to cover the snow shoes so
that the snow doesn't get into them while walking in deep patches. When walking and climbing over frozen ice, which can
be very slippery, special cleats are required to be attached to the snow shoes, called crampons.