Saifee expedition, October 1999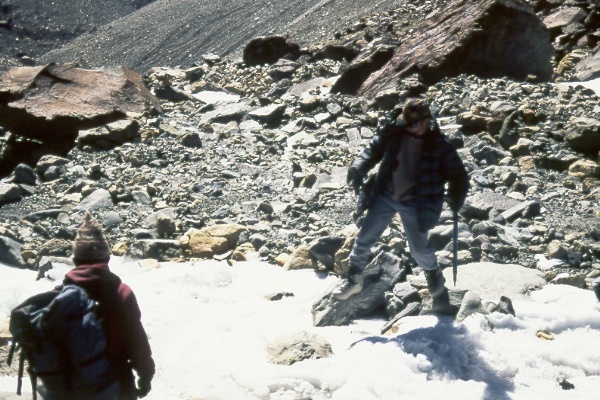 The more we moved towards the summit camp the more ice we encountered. There was no vegetation to speak of at this
altitude (we were close to 18000 ft by now) and even the river had started freezing up. Here Rana bhai instructs while
Prem tries to find his way across the frozen river. Ice axes become a very important piece of equipment in such situations because rivers may only be frozen at the surface. It's always necessary to use your axe to find out how solid a piece of ice is before stepping on it.