Saifee expedition, October 1999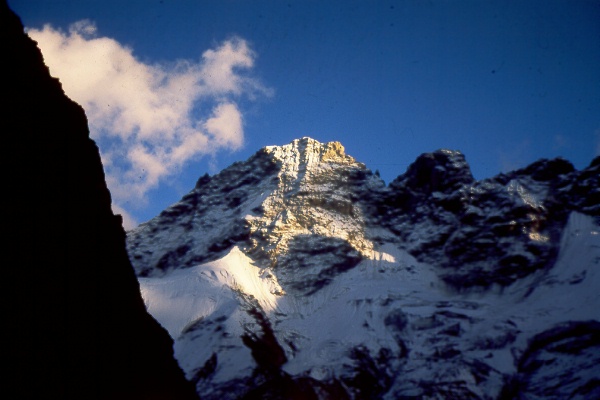 The site for C-1 was the most brilliant in the expedition. We had mountains surrounding us on three sides, and a gentle
river flowing past the tents. The first evening at C-1 was splendid but unfortunately only I and Prem were out to witness
the riot of colours nature put up for us. The sky was dark blue, and the clouds turned yellow, then orange, then pink
before everything vanished into the darkness.