Saifee expedition, October 1999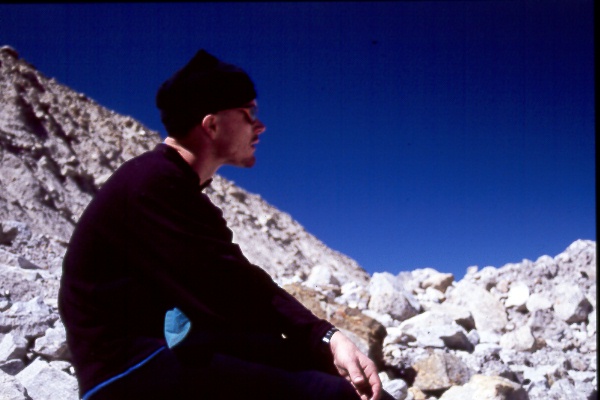 The second day's stay at Bhojbasa was used for "sightseeing". We walked all the way to Gomukh glacier and climbed till Tapovan plateau. This could be called the first glimpse of the things to come for the expedition
members since the climb was surprisingly tough. Even veteran climbers like Andy found themselves out of energy and
tired. Bhaskar, Balu and Pooran Singh were the first to reach the plateau. The last part of the climb was more or less
straight up, since we were trying to climb up a dry waterfall. Each step was agony, each breath precious, and each
stone damned.