Saifee expedition, October 1999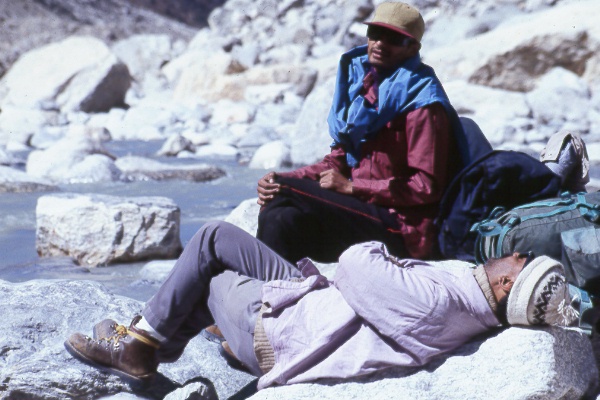 One of the inspirations of the expedition was Paresh, who was an endless source of energy and competition for all of
us. Seen here resting his body after the hike to Gomukh glacier, Paresh was highly instrumental in persuading Andy
Young and Balu to launch another assault at the peak after our first assault had to be abandoned due to a snowstorm.
Paresh showed all the complacent youth, including me, a thing or two about tenacity and pragmatism. Thought he walked
at an ambling pace with very small steps, he never stopped, while others who raced each other would be seen sitting
down on the ground holding their abdomens and panting.