Saifee expedition, October 1999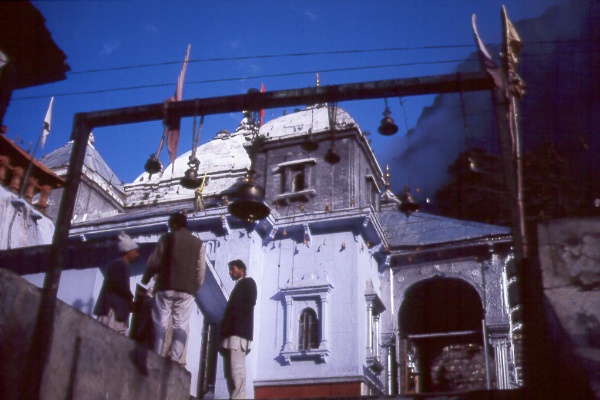 This is one of my favourite photographs from the expedition, though the scanner couldn't focus on the slide properly. This
is the Gangotri temple which I liked very much because of it's simplicity and the surrounding beauty. The path going from
the river to the temple goes under the beam from which all the bells are suspended. The three men in the picture were
discussing the results of the general election. The person on the right was a die-hard congress supporter while the other two were BJP fans. The conversation would make an interesting study.