Saifee expedition, October 1999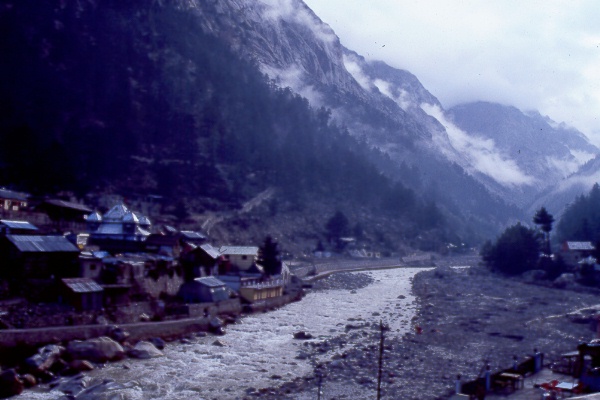 Located on the banks of Bhagirathi river, Gangotri is a sleepy, beautiful small town. Thriving only on the tourism industry,
this town boasts of the Gangotri temple, which is closed during the winters because the town becomes inaccessible due
to heavy snowfall. The statue is shifted to a temple situated on the way to Uttarkashi for that duration. Since there are
loads of tourists visiting this place every year, food from almost every part of India is available in the restaurants.